ARRENDELL Education offers tutoring sessions for children Kindergarten to Year 12 – HSC. There are two lesson formats available; group or individual.
Over 90+% of our survey respondents rated our programs as "high quality", and 98% stated their children "enjoyed attending" classes at ARRENDELL Education.
INCLUSIONS
Weekly access to ARRENDELL Education's fully resourced and updated library
Classes taught by experienced and qualified teachers and tutors
10 lessons per term (running in conjunction with the school term)
Student carry bag and all resources needed; text, workbooks and stationary etc.
Customer support
REGISTRATION
Library fee: A one-off non-refundable fee at time of initial enrolment – $50.00
Resource fee: A per term fee to cover all resources needed – $25.00
GROUP LESSON
$525.00*ONE HOUR
GROUP LESSON
$690.00*TWO HOURS
Early Stage 1, plus Stages 1 to 2 - English and Maths combined
Stages 3 to 6 – English
INDIVIDUAL LESSON
$870.00*ONE HOUR
Either English or Maths for all Stages
FEE INCLUSIONS*
Base lesson fee only. Library and Resource fee are in addition.
EARLY BIRD RATE
To receive the Early Bird Rate you must be a current 'loyalty' and active family who have been enrolled prior to 2017. To receive the Early Bird Rate, payment is required in full, prior to the start of a new term. An Early Bird Rate is a discounted fee of $50.00 that will apply if the full-term fee is paid prior to the commencement of the new term.
PAYMENT PLANS
Payment plans may be available upon request.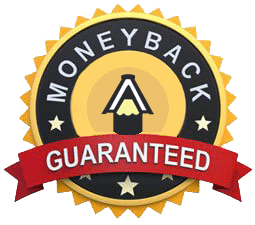 First Lesson Money Back Guarantee
At ARRENDELL Education we are so confident in our services that we offer you a first lesson money back guarantee.
If you are a new client, and are not completely satisfied once you have tried a tutoring session, you will receive a full refund of all payments made. Our money back guarantee allows students to experience a tutoring session with no financial penalty if they do not enjoy the experience.
We are confident that our teachers and tutors are the best – so come and enjoy the learning experience at ARRENDELL Education.